| | |
| --- | --- |
| Posted by Ren on December 1, 2015 at 7:05 PM | |
Yesterday, a significant eruption had occurred on Guatemala's Volcan Fuego following an increase in activity. A lava fountain had rose 500m above the crater producing lava flows which travelled down the channels: Ceniza, Trinidad, Las Lajas, Santa Teresa, and Honda. Shock waves from loud explosions were felt as far as 25km away in the villages Panimache I & II, Santa Sofia, Morelia, El Porvenir, and Yucales. The Ash plume rose 6000m before drifting 30 to 40km to the west and southwest. Fine particles of ash fell in places downwind of the plume including in Santa Lucia Cotzumalguapa. A pyroclastic flow travelled down the Honda channel. The activity is now back to normal.
Volcan Fuego in eruption. SOURCE: Gustavo Chigna.
Elsewhere in Guatemala, a strong explosion on Santiaguito occurred this morning at 7:07 local time producing an ash plume which rose to 2-3km causing ash to fall in places including San Marcos Palajunoj and Finca La Florida. A pyroclastic flow was also reported.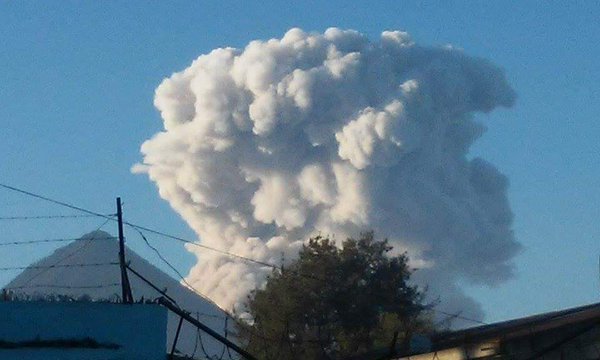 Large explosion on Santiaguito as of today. SOURCE: Analy Hernandez.
In Nicaragua, Momotombo erupted this morning at 7:49 local time producing an ash and gas plume which rose 1000m above the crater. Ash drifted in a southwesterly direction. Then three more smaller explosions occurred at 8:17, 8:42, and 8:55 local time producing ash and gas plumes which reached the height of 300m above the crater. Gas emissions had been continuing. This was the first eruption of Volcan Momotombo in over a century having last erupted in 1905.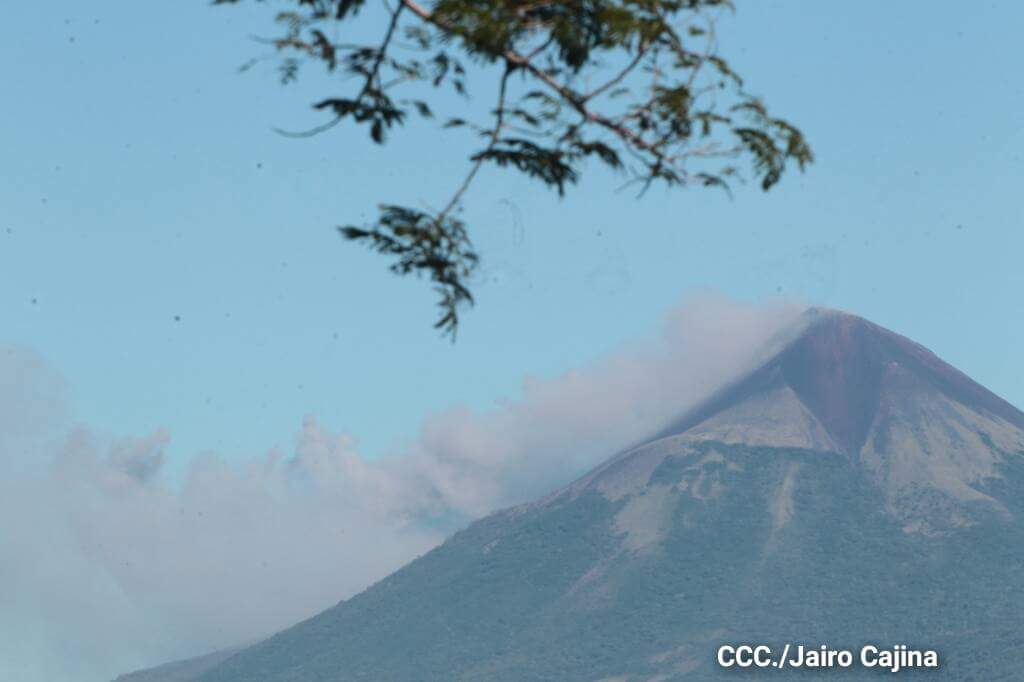 Momotombo eruption today. SOURCE: Jairo Cajina.
In Kamchatka, Zhupanovsky began an eruption 3 days ago. A strong eruption had occurred yesterday at about 15:50 local time producing an ash plume which reached the height of 9km then drifted southeast. The plume was seen from the city of Petropavlovsk.
Large eruption on Zhupanovsky yesterday. SOURCE: www.volkstat.ru